Appalachian trail speed attempt countdown timer
On July 1st this year I will begin a 2189 mile journey. I will begin at Springer mountain in Georgia. I will head north bound and pass through 14 American states to make my way to Mount Katadyn in Maine.
14 States, 2,189 miles, a mammoth undertaking
Each year, thousands of hikers attempt a thru-hike; only about one in four makes it all the way. A typical thru-hiker takes 5 to 7 months to hike the entire Appalachian trail, I will attempt to be the first person in history to complete the trail in under 40 days.
Pacing Karel Sabbe last year towards a new speed record
Last year (2018) I paced "Karel Sabbe" helping him break "Scott Jureks" North bound supported speed record on the Appalachian Trail (AT). Running up to 37 miles per day sometimes carrying Karel's food and drinks. I covered 425 miles on the AT for the 15 days I was pacing Karel. Whilst out there I became inspired to one day go for my own speed attempt.
Make a donation to the Appalachian trail Conservancy
Whilst pacing my friend Karel Sabbe I recored all my runs on Strava. Below are four days taken from the 15 days I paced. If you would like to see more of my runs on Strava click on one of the runs below. I will also be uploading every run at the end of each day during my record attempt so you can follow my progress in full.
Karel Sabbe and I on the Appalachian trail on my 15th day of pacing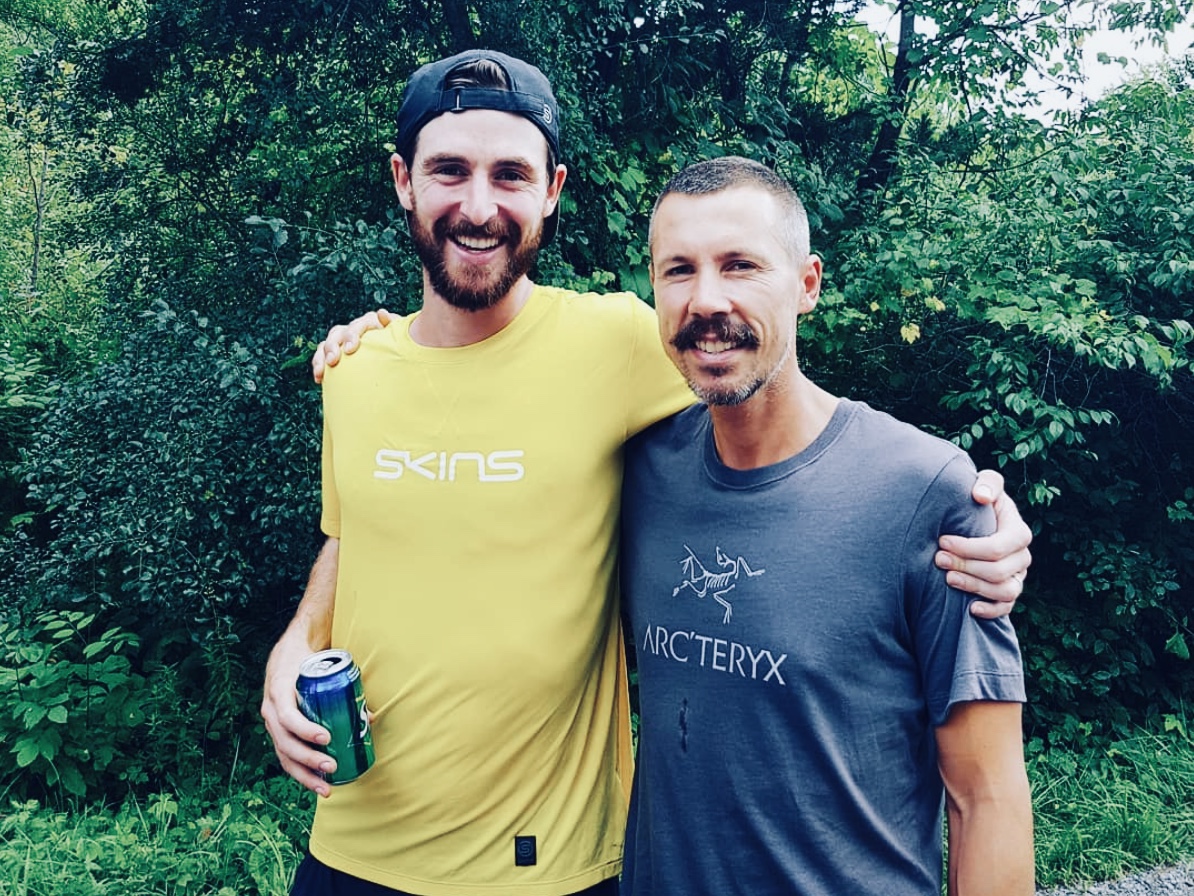 I paced for just over one third of Karel's successful record attempt
Past and present Appalachian trail speed record holders